Our Firm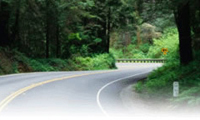 Strickland Wealth Management, LLC is the Financial Services Division which evolved from the Betts, Strickland & Munro Inc. insurance agency in Central NY.   The firm began as independent property and casualty insurance agency, offering auto, home and  business insurance protection, and can trace it's roots back to the early 1900's in Syracuse, NY
In the early 1990's the Agency began offering Financial Services, with Eric Strickland ChFC, CFP in charge of that division of the firm.  Life and disability insurance, long term care protection, annuities, investment portfolio management, and employee benefits were added to the traditional insurance menu at the Agency.   
In 2000, Wendell Strickland retired from Betts, Strickland & Munro, after running the Agency since the 1960's.  His son, Bill Strickland, took over as the President, and was responsible for the continued growth of the property & casualty operations.
In 2003 Eric Strickland ChFC, CFP affiliated with Cadaret Grant & Co., of Syracuse, NY, one of the most well-respected independently-owned Broker / Dealers in the country.   As a result, we continue to benefit from an outstanding level of personal support and access to the most advanced financial resources in the industry. 
The Financial Services division expanded operations to Melbourne, Florida in 2008 and positioned itself for continued growth, serving the expanding base of retiree clients and their families.  An improving economy and the favorable demographics of Florida's Space Coast provides an excellent opportunity for the future success of the Financial Services division.
We are saddened to report that in December 2012, Bill Strickland, president of Betts, Strickland & Munro, passed away suddenly at the age of 50.   His 30 year career at the Agency developed very close relationships with his customers,  many of whom became close personal friends.  Bill's contributions to the Agency, and the individual attention he gave each person, will always be fondly remembered.
After careful evaluation, Betts Strickland & Munro's Property & Casualty division affiliated with the Delmonico Insurance Agency in March 2013.  Jed Delmonico, and his son JD Delmonico are the principals of The Delmonico Agency, which is located in downtown Syracuse, with a branch office in Skaneateles, NY.   Jed and JD enjoy an excellent reputation from their Agency's 30 year history in CNY.  Their acquisition of Betts, Strickland & Munro's auto, home and business insurance operations is an excellent complement to their area of expertise. 
The Financial Services division, headed by Eric Strickland ChFC, CFP,  was not impacted by the acquisition, and the firm Strickland Wealth Management, LLC was developed as the operating umbrella for that ongoing, successful Financial Services practice.  We look forward to continuing our tradition of providing personal service for our valued cleints for many years in the future, in addition to expanding our practice as a resource for The Delmonico Agency's customers.
We encourage you to be proactive and contact us if you have questions about your financial circumstance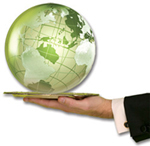 s.   We are here to serve you, and your success is our only agenda.  We will be happy to review and discuss your current situation with no cost or obligation.  
Make the call, you will be happy that you did.