Independent Insurance & Investment Management: Serving Central NY and Melbourne, FL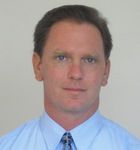 We are an independent insurance and financial services firm with locations in Central New York and Florida's Space Coast.  
Please take some time to explore our website.  Inside, you can learn more about our Firm, as well as gain a better understanding of the concepts behind insurance, investment management, retirement & estate planning, and wealth preservation.  We believe that the resources on this site help illustrate the value of working with skilled professionals to address your insurance and financial needs. 
We hope you make our site a "favorite" and visit us often to take advantage of the articles, calculators, newsletters, and other resources.  We frequently update our web site content to help you remain on top of changes in the insurance and financial services industries.  
Contact Us today to get a conversation started.  We look forward to serving you.